I made a thing for my mum!
---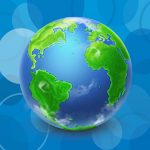 ---
My mum has learned to blog post on a regular basis during the pandemic, and has now put me to shame! I set up her own domain name and webspace, and all I had to do was teach my mum (whose 71) how to use WordPress. In the beginning, I just gave it a standard WordPress theme that came out of the box.
I did want to do a custom theme for her site, and as I have time on my hands, I created one for here. It can be seen at https://carolwake.me.uk/
I have also added this to my portfolio, as this shows that I can make simple, but custom blog themes for people. The logo I used an owl that I found on my stock images subscription, as well as the header with books etc.
So, if anyone ever tells me that they cannot get to grips with posting content using WordPress – I can always use my mum as the example, that if she can do it – anyone can!!!!