An old server to a new server!
---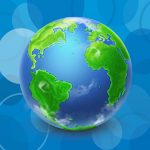 ---
As previously mentioned, my company 'Guildford Web Services Ltd' was a casualty of the pandemic. I did however during the pandemic retain 100% of my customers, so at least I can hold my head up high on that one. The company is (at the time of writing) at present being struck off the Companies House register. I have lost a few customers this year, either they too have been a casualty of the pandemic, or simply want to move over to a new host. However, there are still a few people who still want to have me host their websites and emails.
At one point I was running a reseller account cloud server, and 2 VPSs for my projects and other people, as well as needing online storage for my theatre endeavour. As you can possibly realise, this was getting a tad expensive AND confusing as these were dotted around everywhere. So I decided I should at first consolidate my VPSs onto one cloud service provider. I span up 4 servers, and then realised as these are relatively small traffic projects, the best solution was to build one large cloud server – you see I look after over 20 domain names even today!
I went with Linode – for their quick provisioning and easy billing. Linode deals with unmanaged servers – and if you wanted to go managed – it comes with a hefty bill. Unmanaged means, you have to look after the server and as I have plenty of experience in this, for me, this was a no-brainer.
I have spent nearly four days moving everything off the old company server to this new beefy server – I have over-provisioned it – just in case I have a breakaway site, or I need more storage for my theatre company. I have 24/7 monitoring on it, it happily backs itself up, using the 3/2/1 standard (3 copies, 2 onsite, 1 off-site) and has IP blocking on it too. It is still technically shared hosting, but it's MY shared hosting, and I can tweak any of the websites/web apps as and when myself!
I did have an issue with sending emails, which I found out that Linode blocks this by default – I absolutely do not blame them in the slightest, as it stops their services from turning into spambots, and as I have mentioned on my anecdotes page I know first hand how difficult it is to clean your server and IP address. They do allow email services, but you REALLY have to prove that a) you need the service and b) you are experienced enough to run one. I of course was able to, and have been told by Linode 'I have a great handle on running an email server'. So thank you Wannacry for teaching me the hard way!
It is a tad bit more expensive (after licensing some software) than using smaller ones, but as I am using industry-standard web hosting software, and have 2-factor authentication implemented on both my account and my server, this server is going to definitely fulfil my needs for now and for the foreseeable future.