The site is done!
---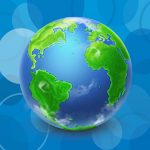 ---
I have now completed this site. I was going to have some effects on a couple of pages, but I think that this would have distracted the user a bit if a couple of the pages went to a slightly different design. The footer widget areas now uses the 'Static Blocks' plugin, as it gives far more control over what can be added etc, and I have added an effect on the images so that they aren't squared/rectangled.
As mentioned before, this site has used these skills, HTML, CSS, PHP, Bootstrap and of course WordPress. I know I should have some knowledge of Javascript as it is one of the main languages of the Internet, but due to ill health etc, I knew I could do what I do, and in the last five years I have upped my skills to this point. Hopefully, in 2021 I will have got some Javascript skills sorted!
It was no mean feat to update my skills in HTML, learn CSS (look on my design skills page to see why), learn Bootstrap and learn how to utilise WordPress as a site builder/blog/e-commerce site within those five years of better health.
This site is a culmination of what I have achieved in the scope of web design and web development in those five years, and perhaps this is the site (as it should be) that I'm most proud of.