Major Progress!
---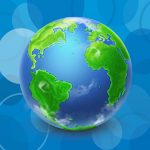 ---
I now have added custom fonts, as well as custom link colours throughout the site. There are a couple of issues with pagination and the sub-menu, but I'm leaving those, as I am going to look at creating images for the pages and posts (the last count was 15)
The footer is suffering from mobile issues too, but again, not looking at these at the moment – as I have been looking at PHP/HTML and CSS code for too many days in a row LOL
This is what the site looks like as from this post!
These images are photoshopped, as of course, a browser can only see the top or the bottom – so these images are made of TWO screenshots!